Ships. We love them, we fight for them, we cry for them and now we are going to dance to them! Our passion for our most loved ships runs as deep as a T. Swift jam. So what if our favorite ships were Taylor Swift songs?  Let's find out!
Dean and Cas (Supernatural) – "Wildest Dreams"
Notable lyrics: "He's so tall, handsome as Hell." and "Heaven can't help me now."
Don't forget all those sighs! Listen to this with Cas and Dean in mind and it will give you all sorts of Destiel feels. Some fans of the show say they are just friends but then there are those of us who see the mounds of subtext between these too. Come on, do you SEE the way Cas looks at Dean. (sigh) This ship might be a dream (for now) but it's legit.
Fitzsimmons (Agents of S.H.I.E.L.D.) – "The Story of Us"
Notable lyrics: "The story of us looks a lot like a tragedy now."
These two. They were partners in the lab, best friends and then things changed. They FINALLY admitted their feelings but an astronaut on a Hydra monster inhabited planet got in the way of their love. Their latest tragedy (Fitz's [SPOILER]) is by far the hardest for Simmons (and for us)! It seems like it will all work out, but nothing is ever easy for this couple.
Klaus and Caroline (The Vampire Diaries/The Originals) – "I Knew You Were Trouble"
Notable lyrics: "I knew you were trouble when you walked in."
He certainly was trouble and he was really bad back when Klaus and Caroline first gave us the shippers itch, but DAMN. They had so much chemistry that it didn't matter what he had done. Klaus' love for Caroline was what redeemed him. He went from big bad to the reformed vamp we hoped would get the girl. They shared an intense tryst in the woods and even more contact after TVD ended. No matter what, we will always love them.
Major and Liv (iZombie) – "We Are Never Ever Getting Back Together"
Notable lyrics: "We called it off again last night." and "I used to think that we were forever, ever."
These poor souls really SHOULD be together but with Liv being a Zombie and Major being cured and so many more hurdles after that, they just can't have anything normal. They were engaged and things were great but Liv broke it off when she turned. They tried it again, but broke up for the same reason. And now things are more complicated than ever. If their circumstances don't change, it seems like these two soul mates aren't ever, ever getting back together. Like ever.
Stiles and Lydia (Teen Wolf) – "I'm Only Me When I'm With You"
Notable lyrics: "You drive me crazy half the time." and "Nobody gets me like you do."
He has always loved her and she trusts him more than anyone. They will always fight to the death for each other and officially got together in Season 6. In the pack, there is an unspoken, common knowledge understanding that Stiles and Lydia are bound. She was his anchor for crying out loud! He FREAKS out anytime he thinks she is in danger and has always had mad respect for her intellect. We love them!!!
Bellamy and Clarke (The 100) – "End Game"
Notable lyrics: "Ooh you and me would be a big conversation" and "I got some big enemies"
I said what I said.
Oliver and Felicity (Arrow) – "White Horse"
Notable lyrics: "It's too late for you and your white horse to come around." and "I had so many dreams about you and me, happy endings. Now I know."
This song choice is more of a nod to seasons past when Olicity was on the rocks, but things seem way more solid now. After seasons of sexual tension and crazy chemistry, they finally got together and their relationship has not been without some heavy drama and hardships (aka Ollie's jail time). They will never have the apple pie life they deserve, but they are such a solid couple that even their former rough patches can't break them.
Lexa and Clarke (The 100) – "Everything Has Changed"
Notable lyrics: "You'll be mine and I'll be yours." and "And all I feel in my stomach is butterflies, the beautiful kind." and "And your eyes look like coming home."
There really isn't much I can say to do this relationship justice. It was epic. They were so connected and their love was unfairly cut short. Lexa was a magnificent character who showed us that it's okay to change and adapt. She also learned that following your heart doesn't make you weak. Love can be your strength. Clarke and Lexa will always be together in our hearts, if not on our screens. May they meet again.
Elena and Damon (The Vampire Diaries) – "Red"
Notable lyrics: "Loving him is like trying to change your mind once you're already flying through the free fall."
Damon and Elena did not start out as lovers. She hated him and he didn't care. But somewhere after he ditched the fog and the bird, Damon started to fall for Elena and to everyone's disbelief, she loved him back. They had to wait decades for their reunion but it was worth it.
Barry and Iris (The Flash) – "You Belong With Me"
Notable lyrics: "If you can see I'm the one who understands you. Been here all along so why can't you see, you belong with me."
Barry has always loved Iris but they have always been just friends, until now. They are MARRIED!!!!! They have their troubles and tensions, but these two are unbreakable! #LOVE
Magnus and Alec (Shadowhunters) "Love Story"
Notable lyrics: "See the lights, see the party, the ball gowns, see you make your way through the crowd" and "I got tired of waiting, wondering if you were ever coming around." 
Magnus and Alec's epic love story didn't start off the way you'd think! They clearly had a thing BEFORE they ever had a thing. Magnus walked into Alec's wedding and they shared an Earth shattering kiss. They are one of TV's greatest love stories and we can't wait to see more of them! #SaveShadowhunters
And finally, a song dedicated to the dark side of the world of shipping. To the haters and the recipients of the hater's hate, I say: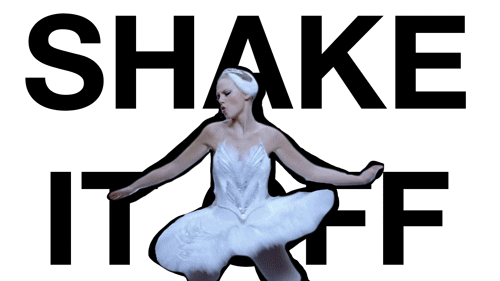 Be cool and be kind. We all love our shows! Get it T. Swift. Get it.
This post was updated October 9, 2018
(Image: google.com, mtv.com, cwtv.com, abc.com)