(Image: www.ign.com) 
Season 3, Episode 13, "Parting Shot", Aired March 22, 2016
Ok, so they bounced around the timeline like crazy, but here is the breakdown.
Bobbi and Hunter! They are captured. Things are tense and dire, so Bobbi orders a cheeseburger. Seriously, these two are so flipping delightful. Spin-off please!!! They flash back to 31 hours earlier to detail the events. It's a little confusing but the general story is that they get caught in Russia while on a mission. I love these two so, so much!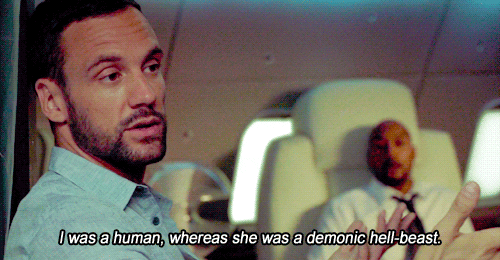 Back in action! Fitz being Fitz-like again melts my heart! Fitz, Coulson and Simmons are in a high-tech hub coordinating with the team and everyone else is in the field. LOVE THESE EPISODES! Mack and Daisy man the surveillance room on the ground. They are watching the monitors and directing the team around. I like to see Daisy back on a computer.
It's a trick ya'll! Malick is setting them up. An invisible Inhuman is set loose to kill the Russian Prime Minister. The team works to help the protect the Prime Minister. The invisible Inhuman takes the team down and in a moment of quick thinking, Bobbi shoots the General who is controlling it. Bad news for our fav lady. That's why they are in hot water.
The Prez is in the house!  Thankfully, the Russian Prime Minister, the American President and Coulson are on the other side of the glass while Hunter and Bobbi talk about how they will get out. Coulson to the rescue! He will fix it! BUT WAIT! Even as Coulson tries to convince them otherwise, Bobbi and Hunter decide to be the shield. They stay behind to protect S.H.I.E.L.D. and the team hates it, but they have to say goodbye.
The parting shot. Bobbi and Hunter are in a bar talking about the vacation they plan to take (since they never have). The bartender starts bringing them shots. They are from the entire team, who are stationed around the bar but they can't talk to them because that would give them away to the Russian intelligence team.
SOB! ME: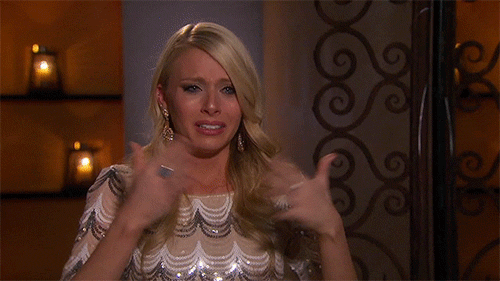 It was the parting shot. Not a gun shot. Nope, just a shot and it was so sad. Especially Mack, who was friends with Hunter and Bobbi before all of this. Here they are to break your heart:
Haley James-Scott?! Malick has a daughter! That's a fun addition.
What did you think of tonight's episode? When you finish sobbing, hit the comments! Stick with Pure Fandom for all of your Agents of S.H.I.E.L.D. dish!