(Image: www.universdescomics.com) 
Season 3, Episode 11, "Bouncing Back", Aired March 8, 2016
WELCOME BACK!
I am so happy that our fav team is back in action. Let's catch back up with the crew!
Let's start with Coulson. At Rosalind's crime scene, Coulson and May are getting ready to chat with the Prez. The President needs S.H.I.E.L.D. to keep up with the Inhuman problem in the country. However, since the country is still not ready for S.H.I.E.L.D. to return, he's going to keep the ATCU as the face and utilize Coulson's team as the black ops powerhouse handling the situation out of the public eye. Coulson is still pretty hell bent on taking Gideon down but doesn't get much help from the president. Coulson's deminer in this scene is consistant with his harsher attitude back on Maveth. He is getting darker and darker. (Torturing someone for info isn't usually his jam.)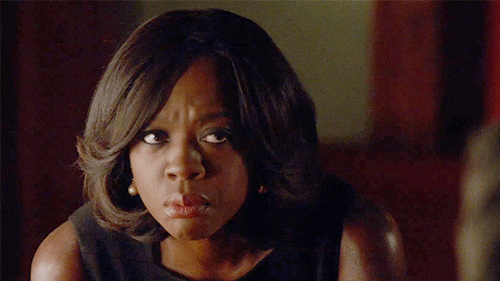 Mack Attack! Mack is in a pickle in Columbia when the crew goes to Colombia to investigate another suspected Inhuman attack.
"How do you lose someone as big as Mack?" -Daisy
FitzSimmons. My dear sweet loves are on the outs. WHY?!?!! Fitz is harboring some serious guilt for what went down with Will on Maveth, but he needs to get over that. The person he shot with a flare gun wasn't Will, it was that creature that is in Ward. Just when we finally think these two will get their happy ending, they act like it never happened and start over.
Sigh.
"I miss you." -Simmons
Hive wants to Netflix and chill. Dude is fugly and lays on a couch eating raw meat. Ew. Gideon doesn't have faith in Hive but Hive shows them he still has it going on at the end of the episode. Gideon's plans fell apart so this is the start of him building things back up. Hive is a really good, really creepy weapon. And really, the Inhuman conflict is already out of hand, so it will be interesting to see how much worse this gets. I still miss you Ward.
Secret Warriors Assemble! After chatting about their common goals, Yo-Yo agrees to join Daisy and her team, but just for this mission. I love Yo-Yo and I love her teamed up with Daisy! She doesn't speak English, but she connects with the team right away. Mack is like the Inhuman whisperer and is the real reason she acclimates so quickly. (New ship alert!) Daisy decides that the Secret Warriors can stay at their homes and they will call them in, if needed. But Lincoln decides to stay. At least one ship is holding on!
Coulson joins the Calvary. It's clear our boy is still a little off after Rosalind's death and his actions on Maveth. It's good to see May and Coulson connecting again. It's been a long time since we saw these two drinking and chatting. Coulson's clever but dangerous approach to Gideon makes me happy but worried at the same time. Did Coulson get a small victory or did he poke the bear? Gideon has creepy Hive on his side now, so things will get sticky when that confrontation happens. I am even more curious how the new reporting scheme will go now that the President has appointed old frenemy, General Talbot as the new head of the ATCU. There is no way Coulson is cool with that.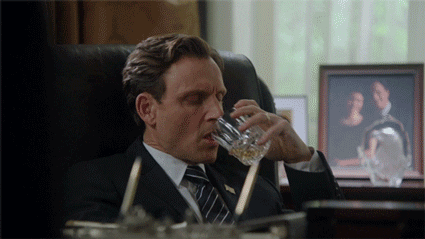 Space out. Now let's talk about that flash of the future at the start of the episode. It's three months from now and based on the cross, I think it's Yo-Yo, but what the heck is happening? We know she can travel as far as she can get in a heartbeat, but it looks like something went wrong. That was blood floating in the air with her cross which is never a good sign.
What do you think will happen? Did you love Yo-Yo as much as me?! Will Ward take out the team or can the Secret Warriors take him down? Stick with Pure Fandom for all of your Agents of S.H.I.E.L.D. dish!