(image: buddyimages.com)
Attention Friends fandom, the moment we've all been waiting for has arrived — almost. On February 21, a two-hour Friends reunion special will be airing on NBC. The special is being put together to commemorate their director; James Burrows is celebrating 1,000 TV episodes of work. I don't think I've ever done a thousand of anything. Phew, that's crazy and totally worth a Friends special. The sad news is, Matthew Perry aka Chandler won't be able to make it. He's currently working on his play The End of Longing in London. Even if we'll miss him, we can still celebrate. To honor the news, Pure Fandom writers named some of their favorite scenes! Let us know your favorite scenes in the comments below! Enjoy, y'all!
Joey's First Encounter with Monica
Joey just assumed things were going to happen and let's be honest, we're all grateful he did.
The Duck and Chick
The duck and chick scenes also help explain Joey and Chandler's amazing bromance.
Chandler asked the real questions, tbh.
Beautiful. I love good bromances.
This Lady: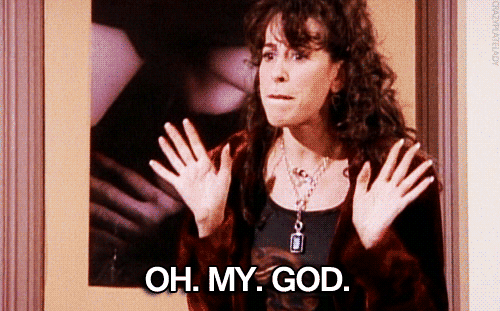 LOL.
Or Phoebe's Twin Sister, The Porn Star:
This HUGE Surprise:

How Mondler Tried To Hide It:
And How Everybody Found Out: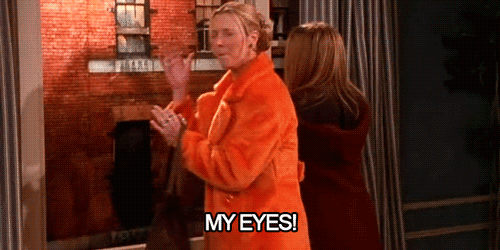 Especially, Ross:
The Weddings: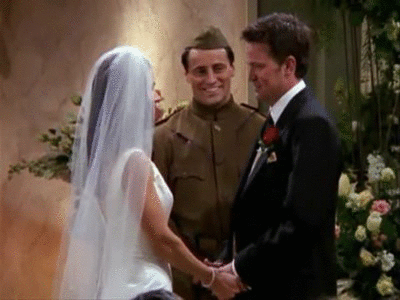 After unsuccessful relationships and her parents haggling her, Monica found her husband in her best friend. This relationship was perfect and so was this wedding. #Mondler4Ever
Phoebe's wedding was spectacular with the snow bits and let's not forget that fabulous proposal.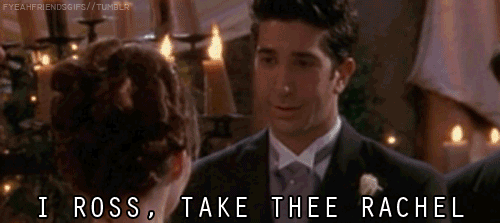 Super glad Rachel was present for this. Super glad Ross never married Emily which happily made the next GIF possible.
This was cute and needed to happen.
The Fantastic Friendship(s):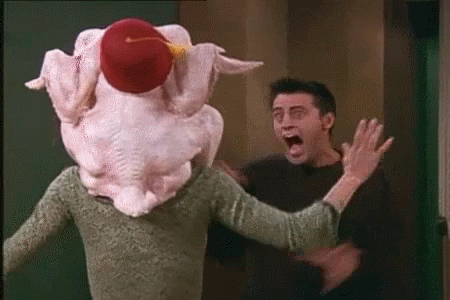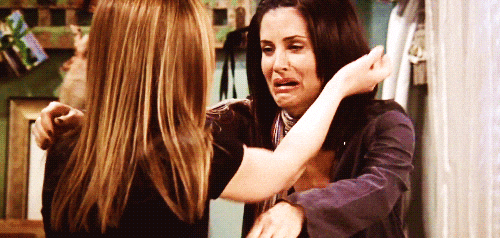 The Pregnancies:
Phoebe always did what everyone wanted to do or say. I just want to mention that her brother was in love with Eric from That '70s Show's mom. I hope Red doesn't find out.
Baby Emma was a joy. She was also a testament to how much Rachel had grown from the first episode when she ditched her fiance at the altar.
The Coffee Shop:
I found a new apartment complex next to my university that was built on top of a coffee shop and I don't think you guys understand how real the struggle was to NOT move there. Luckily, you can find awesome squads without coffee shops.
Friends is a classic and everyone from my parents to my roommates to my little sister have seen the show. Most of everyone loves it and the reunion is going to be fantastic and we can't wait. There is also a small rumor within the Pure Fandom writers group on the probability of Jennifer Aniston being a vampire – considering the fact that she hasn't aged a single bit over the decades.
I would also like to just add one of my all time favorite Friends moments. It's when Ross and Emily were going to get married and the parents' had discrepancies with the bill:
EW originally posted an article about the reunion here. 
Thanks again to all the Pure Fandom writers who were able to talk about their favorite moments!