Image: coolbeans4.wordpress.com
GUYS! It's happening! Fitzsimmons is happening! 
The bond that Leo Fitz and Jemma Simmons share is insane. They are so close, that even the people IN the show have given them a couple nickname. Now, after years of watching them grow even closer (which I didn't think was possible), we will get to see some big changes this week.
"Their relationship will visibly change forever" in this week's upcoming episode of "Agents of S.H.I.E.L.D.," Showrunners Jed Whedon and Maurissa Tancharoen told EW. "We care very much about this unrequited love story that we've built since the beginning. This is the episode where they both will express their feelings finally about everything that's gone down."
WHAT DOES THIS MEAN?!? Will they talk about their feelings? Will they feed each other sandwiches for an hour? Or will they KISS!?!
AHHHH! (Deep breath!) I am fine. I'M FINE! I'm not crying, you are!
Oh my stars. Well folks, if anyone is looking for me, you know where to find me …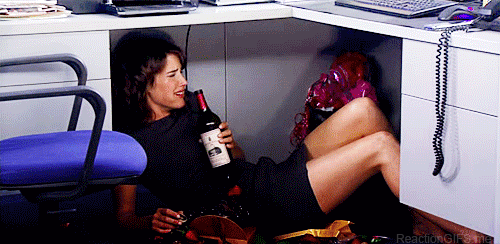 Agents of S.H.I.E.L.D. airs on ABC on Tuesday night at 9/8c.