IMAGE: comingsoon.net

Season 3, Episode 6, "Among Us Hide…", Aired Nov 3, 2015
It was back to business this week! We got to check in with all of our favorite agents and big bads.
Let's start with the ladies. Bobbi and May team up to take down Ward. They start with Ward's little Hydra prodigy who was there when Andrew almost died. The ladies think that this punk will lead them to Ward. It was awesome to see these two team up to kick some serious ass as a team. They had both been on the sidelines for a bit now. Welcome back!
Fitzsimmons Update: Jemma touched his hand so sweetly. And Hunter referred to Jemma as Fitz's girlfriend and the cooler-than-eva Fitz didn't argue. Guys, I don't think I can say this enough, but I will scream it once again. FITZ IS THE BEST MAN IN THE HISTORY OF ALL OF THE WORLDS. You can see a touch of worry on his face when Hunter tells him that he is crazy for bringing the "other man" back, but Fitz insists that he must save the man that kept his Jemma alive. You go, Fitz!
Flip over to Tremors/Daisy/Skye and Mack. These two are joined by Hunter (since everyone else is too pissed to be around him) but it's Hunter's quick thinking that cracks their case this week. Hunter knocks out the ATCU's 2nd in command so they can test his blood. He is NOT the inhuman. While they are out and about (you hate to waste a good surveillance truck), they decide to use a drone to take a peek into the ATCU facility. It seems the organization is keeping the Inhumans in some sort of box and as Daisy watches in horror as her fellow Inhuman is carted away, the drone spies Coulson standing there with Rosalind. That's gotta hurt.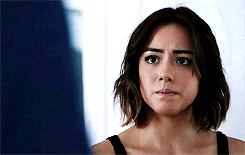 Now to Rosalind and Coulson. (Cue the sexy music) I can't tell if Rosalind is trying to butter Phil up or if she is hitting on him, and I think Coulson feels the same. Either way, she grants him permision to take a look behind the curtains at the ATCU. He is horrified at what they are doing, but not really as horrified as we would like him to be. Coulson is distracted and frankly so are we. These two are hot together. (MAKE OUT!)
AND NOW … LASH!!!! Lash is Andrew, Andrew is Lash (called it)!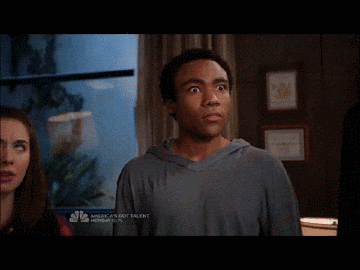 I can't wait to see how May handles that next week! Oh, and Ward is still being a dick in a warehouse but he is impossible to resist. Bad boys are clearly my type.
Agents of S.H.I.E.L.D. airs on ABC on Tuesday night at 9/8c.