Season 3, Episode 5, "4,722", Aired Oct 27, 2015
This week it was all about our favorite doc in a block (he-he), Jemma Simmons. We finally got a glimpse into the HELL that she endured while trapped on the mystery planet. There was some creepy monster in her swimmin' hole, windy dust storms and no sun. Simmons starts to lose it but keeps her hopes up by talking to a picture of Fitz on her phone. AWWWWW!
But she isn't alone! There is a super hot astronaut on the creepy dust planet! SO, they fight, they bond, they eat and they have what I can only imagine to be some not so fresh sex (no showers on the dust planet peeps) and the two form a tight bond as they plot their way home. And OF COURSE the new dude is perfect and wonderful and we see Simmons falling for him. I am torn. (Not really: #TeamFitz) But still writers …
And then as Simmons starts to get all into her feelings with Will, (her impeccably handsome, stranded space friend) she sees the flare gun that they fired into the portal! But before Will and Jemma can get to the portal, the weird "It" appears to mess with Jemma's mind. The super brave, Will tells her to run and Jemma finds Fitz! REJOICE!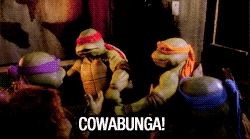 And now we know why Simmons wants to go back. She tearfully finishes her tale to a diligently listening Fitz who storms away. Why? Is it because he is angry that Jemma sought comfort with the space hunk? NOPE! It's because he is getting started on his research to rescue Will. Fitz is a classy, classy guy and continues to set the bar higher and higher for all males everywhere. No matter how much he loves Jemma and wants to be with her, he is a good man and an even better friend. Fitz is perfect. PERFECT!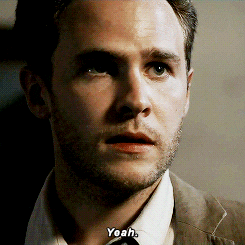 Now on to next week's episode! We didn't connect with the rest of the team this week, but it was fine by me because Elizabeth Henstridge's performance was amazing and deserved a full hour.
Agents of S.H.I.E.L.D. airs on ABC on Tuesday night at 9/8c.
(feature image source: www.comicbook.com)