(Image credit: The CW)
Want to hear something that will automatically make your Monday better? Well, you're definitely in the right place then, because guess what? On Jan 22nd, The Vampire Diaries makes its epic return with episode 6×11, "Woke Up With a Monster"! Hell to the yes people!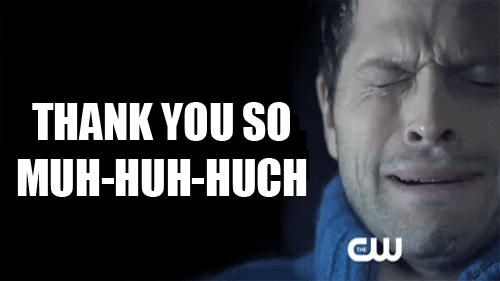 So yeah, TVD withdrawals is no more!  So you better be smiling about that right now … Yes? No? Is that a tear I just saw? Awks. JOKES bbz, I am happy crying too. Anyways, TVD fam, we should be filled with joy this week as our favorite vampires, and witches, and doppelgangers, and hunters, and well, every other damn supernatural being that likes to hang out in Mystic Falls, will show face this week. #TVDThursdayIsBackBitches! *multiple sighs of relief*
http://youtu.be/tsCVTXwphKQ
Now, let's break this down.
Firstly, we see Damon and Elena re-kindle their romance but Elena shoots out with, "If we're going to do this, then we can't just pick up where we left off." Um, yes you can Elena. YES, YOU CAN! To be honest, Damon looks just as pissed as we all are with that comment. On the other hand, I see your point Elena … You're an independent woman who don't need no man! *flips hair* But really, #SaveDelena!
Next, Stefan and Enzo hang out together while they watch over the real Sarah Salvatore – not creepy at all … Enzo blatantly has this weird obsession with Stefan and Damon's brother-ship (more so, Stef, in general) and I find it absolutely hilarious. Maybe it's his hair? His chiseled hot bod? His extremely good nature (excluding his alter ego, Rippah Stef)? Who knows really but I certainly don't blame the guy! I'm liking this whole love/hate bromance going on between the two. I think we all know that Enzo just really wants to be chillin', or more so killin', with his true buddy, Damon, who is currently too occupied with girl drama.
Then we see Caroline walking through her house (I assume) in the middle of the night when some random dude jumps up at the door. Uh, WTF is going on? Caroline's scream was my exact reaction. Who the hell is this guy? And why the hell is he turning up to Caroline's place so late at night? Hmm, I need more info STAT!
Kai is then shown to be having another awkward dinner, but this time his dinner date isn't Bonnie, it's Elena. Well, shit! Just what has Kai got planned? I think he's using her as bait, to draw out his twin sis, Jo. This definitely isn't going to end well. Following that, Jo, Alaric, and Jeremy freak out over the missing Elena. Jo doesn't want Kai to die and Jeremy doesn't want Elena to die–just how are they going to get past those issues? I think Kai's the best evil character we've had since Klaus and Katherine appeared on the show. I hope he stays!
Steroline shippers, rejoice! An emotional scene is happening between Stefan and Mama Forbes, she then asks him to take care of Caroline when she is gone and Stef willingly agrees. Omg, so not ready for this scene. SOMEONE HOLD ME! I reaaally dig the idea of Caroline and Stefan together so this happening is making me happy. Who's with me?
Yup, another scene that's going to bring on the tears … Elena and Alaric send off Jeremy to somewhere (other than Mystic Falls) for his safety. NO, I'm not emotionally ready to say bye-bye to anyone. I know he'll have a better life but it's still too sad to comprehend. Also, I forget to mention the part where Elena says that Enzo is the reason for this–he tried to kill Jer! Seriously, Enzo? Seriously?
Lastly, Damon comes to Elena's rescue (yes!). Kai seems to think he always wins but not when lover boy Damon is around! He obvs saves Elena and the two share another moment that has me so done. Damon saying, "I thought you wanted to start over because FYI this is exactly where we left off."  *melts* Elena gives in to Damon, "I don't care, life's too short," and they kiss! Yes, girl. YES!
And that's a wrap! Let me know your thoughts and predictions, on the upcoming episode, in the comments below.
Love always,
Zina
The Vampire Diaries airs Thursdays on The CW at 8/7c